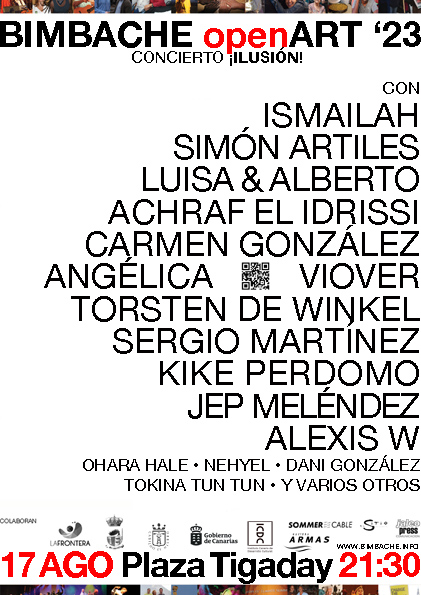 We are proud to announce that BIMBACHE openART is coming back to our home base in Frontera / El Hierro this August 17th!
In the spirit of a humble but passionate fresh start after 3 years of Covid-related impediments, the Festivalito's main event ¡ILUSION! will open at 21:30 in the Plaza Tigaday, made possible by and boasting the participation of many of the project's most committed supporters – the artists who in almost 20 years have passed the Bimbache openART seal all around the globe.
Ismailah  Gran Canaria / Senegal – Got Talent Spain 2019
 Achraf El Idrissi  Morocco
Luisa Machado & Alberto "Naranja" Mendez  Tenerife
 Kike Perdomo  Tenerife
Alexis W  El Hierro
Torsten de Winkel, artistic director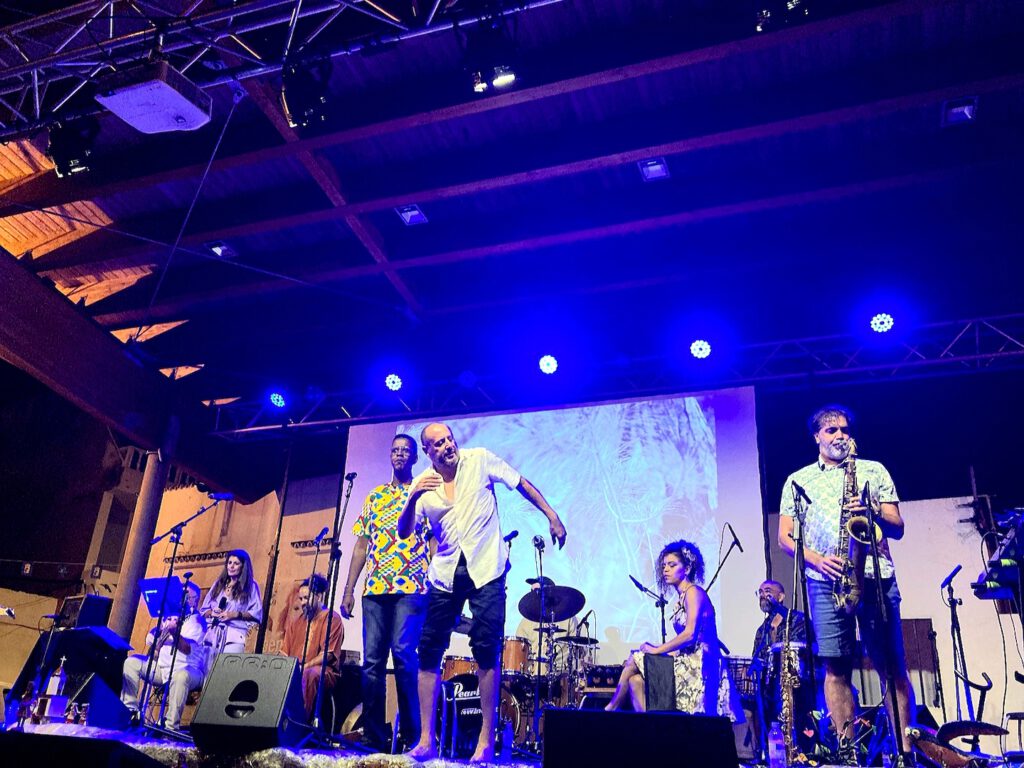 Featured guest artists will include
 Simon Artiles  soloist, Los Gofiones – Gran Canaria
Sergio Martinez  percussion, Al di Meola Trio – Valencia
 Jep Melendez  tap dance & body percussion – Catalunya
Viover  voice & cuatro – Venezuela
 Dani Gonzalez  drums & percussion – Madrid

We will focus on various themes, including
• El Hierro & Canarias traditions <-> vanguard,
• the music of two of our neighbor regions: Berber and Gnawa culture from the nearby African mainland,
and of course lots of jazz and improvisation, dance and visual art, working on the same focus themes.
And last not least, we will celebrate this year's 15th anniversary reissue of Bimbache Jazz y Raíces – La Condición Humana, our treasured and critically acclaimed project CD, and welcome the albums's female lead vocalist Angélica Pérez back on stage with us.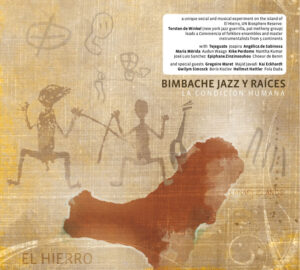 INAUGURACIÓN – OPENING CEREMONY
We will open this year's festival with a CONVVENCIA, including a little meet-and-greet with the artists and volunteers, on Sunday, August 13. Doors of our new art space Casa Gaga in Los Llanillos will open for the first time to celebrate the occasion, see y'all there at 20:00 h!!